Fellowship Opportunity at The Anand Spine Group
Comprehensive Minimally Invasive & Outpatient Spine Surgery Fellowship
The Comprehensive Minimally Invasive & Outpatient Spine Surgery Fellowship is a six-month to one-year opportunity offered by Dr. Neel Anand and DOCS Spine + Orthopedics. This fellowship program is designed for spine surgeons whose desire is to learn and adopt minimally invasive spine surgery as the foundation of their practice.
The fellow will learn advanced treatment options for thoracic and lumbar disorders, including tubular microdecompression/microdiscectomy, lateral lumbar interbody fusion (OLIF/DLIF/ XLIF), MIS ALIF, MIS tubular and mini-open transforaminal lumbar interbody fusion (TLIF), posterior lumbar interbody fusion (PLIF), MIS percutaneous lumbar pedicle instrumentation and fusion, lumbar ADR, and other non-fusion stabilization techniques. The fellow will also learn advanced treatment options for cervical disorders including, MIS posterior cervical decompression (foraminotomy, laminectomy, laminoplasty), ACDF, cervical ADR, and cervical PSF. The fellow will also learn how to treat various spine trauma, tumors and infections related to the spine. Most importantly, considerable emphasis will be placed on the management and execution of a systematic protocol for the Circumferential MIS correction of Spinal Deformities.
Fellows will train at several facilities, including Cedars-Sinai Medical Center, DOCS Outpatient Center for Surgery and DOCS Surgical Hospital. Inpatient care will focus on the management of complex spinal deformities, spinal trauma, as well as patients with multiple co-morbidities. Particular emphasis of inpatient care will be placed on the execution of circumferential minimally invasive correction of idiopathic and degenerative scoliosis and kyphosis. Outpatient care will focus on the management of disc herniations, stenosis, and single-level disc disease using minimally invasive techniques and motion preservation devices. The fellow will participate in inpatient and outpatient surgeries, conduct daily patient rounds, and evaluate and formulate treatment options for patients in clinic.
An abstract and a publication-ready paper are expected prior to the end of the fellowship. Applicants must be Board Eligible/Certified. A California state medical license and full privileges are required. A stipend of $70,000 plus benefits will be provided for a 1-year term; $35,000 plus benefits for a 6-month term.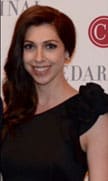 Dr. Alisa Alayan is the program's first fellow, beginning in August 2019. Dr. Alayan received her Doctor of Medicine from Georgetown University School of Medicine. She completed her orthopedic surgery residency and a one-year spine fellowship at Cedars-Sinai Medical Center. She has already co-authored two publications with Dr. Anand on minimally invasive techniques in correction of adult spinal deformities. She began private practice in March 2020.
Dr. Andrew Chung joined Dr. Anand as the second Comprehensive MIS & Outpatient Spine Surgery fellow in August 2020. He received his Doctor of Osteopathic Medicine degree from the Philadelphia College of Osteopathic Medicine. He completed his orthopedic surgery residency at the Mayo Clinic in Arizona. This was followed by a one-year spine fellowship at the University of Southern California. He will begin private practice in February 2021. 
If you are interested in applying to the fellowship, please contact the Fellowship Coordinator, Sheila Kahwaty, PA-C at skahwatypa@gmail.com.