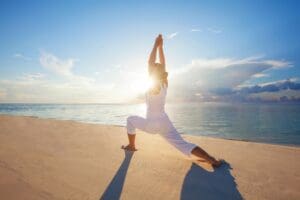 There are countless back pain 'remedies' available today – but how effective are they? As is the case with many "miracle" lotions, potions, and gadgets touting claims to restore health, most back pain "cures" on the market today aren't worth the money, hassle, or headache. As a spine specialist, I know all too well the…
Read More

→
Learn About Spinal Health and Related Topics
Reminders to help keep back pain at bay while social distancing at home. Right now, if you're like most of ...
Read More

→
Stretching every day is an excellent way to prevent back pain and spasms. SOME OF US CAN REMEMBER what it ...
Read More

→
By |
It isn't a common spine condition, but it is a serious one. SPINAL INFECTIONS ARE A relatively rare diagnosis compared to ...
Read More

→
By |
National FDA Study Compares Devices for Treatment of Two-Level Symptomatic Cervical Disc Disease I am excited to announce that The ...
Read More

→